There are may activities and local attractions around Concrawood Golf Club and in County Monaghan.
Monaghan Tourist Office

Tourism Office
Monaghan County Council
The Glen
Monaghan
Co. Monaghan
Ireland
Tel: +353 47 73718
Monaghan Tourism have recently launched their new website and have a wide range of itineraries and activities, places to stay and dine. This is your one stop shop for all to do in County Monaghan on your vacation!
Iontas Castleblayney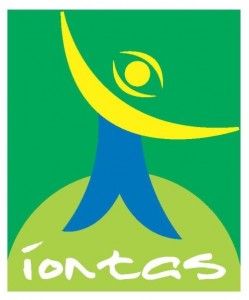 Íontas Arts & Community Resource Centre is a one stop shop centre of excellence – accessible to all regardless of background, race, religion, gender and age.
The aim of Iontas is to provide, promote and foster the vision and the space for initiative and innovation in personal and community development. This happens through all kinds of educational, creative and artistic endeavours.
Íontas offers the space to host a whole range of courses which benefit the individual both personally and socially, to ensure that no person need feel excluded and marginalized by society – every single person who steps through the door of this Íontas is made to feel important and special and everyone who works in this building strives to ensure that we have something to offer everyone.
Iontas Centre
Conabury
Castleblayney
Co. Monaghan
Tel: 042 9753400 Email: info@iontascastleblayney.ie
Castleblayney Outdoor Adventure Centre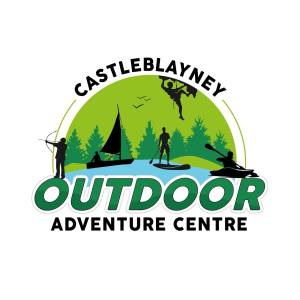 Castleblayney Outdoor Adventure Centre is located in the beautiful surroundings of Muckno Lake and wooded parklands.
The Centre is ideally located to suit the many water sports and outdoor activities programmes on offer. Under the guidance of experienced professional instructors, tuition is provided in water-sports such as Sailing, Stand Up Paddling, Wind-surfing, Kayaking/Canoeing, as well as a variety of other outdoor activities including Orienteering, Rope-assisted tree-climbing, Cycling and Team-Building.
The aim of Castleblayney OAC is to welcome people of all ages and abilities and encourage all to experience the thirll and challenge of high-quality outdoor learning in a safe, friendly and relaxed atmosphere.
Lough Muckno Park,
Castleblayney
Co. Monaghan
Tel: +353 87 391 7459
Lough Muckno Leisure Park
Lough Muckno Leisure Park in Castleblayney was originally part of the estate of the Blayney family from whom the town of Castleblayney takes its name. The twelfth Lord Blayney, the last to hold the title, sold the estate in 1853 to Henry Thomas Hope, after whom Hope Castle is named.
Hope gave his name to the internationally known Hope Diamond, which had been cut from the Tavernier, the largest blue diamond in the world. The diamond had formed part of the French Crown Jewels but was stolen during the French Revolution. It later turned up at an auction in London and was bought by Henry Thomas. It was reputed to be unlucky however and Henry Thomas disposed of it in 1867.
The Hope family had fallen on lean times by 1916 and sold out to return to England. Hope Castle now houses a restaurant and lounge and the grounds of the estate now form the wonderfully scenic Lough Muckno Leisure Park.
Look Out For
Follow the forest trails or enjoy the spectacular views over the lake.
Facilities
Walking Trails, Fishing, Nature Walks and Picnic area.
Location
Castleblayney, Co. Monaghan
Opening Times
Open all year
Admission Charges
No admission fee
Monaghan County Museum

1-2 Hill Street, Monaghan Town, Co Monaghan
Monaghan County Museum was established by Monaghan County Council in 1974. Its brief is to provide an education and leisure service for County Monaghan and to collect, preserve and display the heritage of the County.
More information on Monaghan County Museum
Patrick Kavanagh Rural and Literary Resource Centre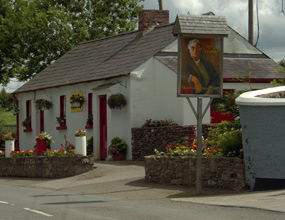 Iniskeen, Co. Monaghan
Parick Kavanagh Rural and Literary Resource Centre at Inniskeen, celebrates the life and works of the illustrious Monaghan Writer.
More information on Patrick Kavanagh Rural and Literary Resource Centre