There are may activities and local attractions around Concrawood Golf Club and in County Monaghan.
Monaghan Tourist Office

Tourism Office
Monaghan County Council
The Glen
Monaghan
Co. Monaghan
Ireland
Tel: +353 47 73718
Monaghan Tourism have a wide range of itineraries and activities, places to stay and dine. This is your one stop shop for all to do in County Monaghan on your vacation!
More information on Monaghan Tourist Office
Download Attractions!
Iontas Castleblayney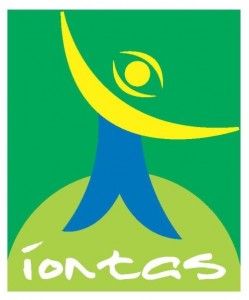 Íontas Arts & Community Resource Centre is a one stop shop centre of excellence – accessible to all regardless of background, race, religion, gender and age.
The aim of Iontas is to provide, promote and foster the vision and the space for initiative and innovation in personal and community development. This happens through all kinds of educational, creative and artistic endeavours.
Íontas offers the space to host a whole range of courses which benefit the individual both personally and socially, to ensure that no person need feel excluded and marginalized by society – every single person who steps through the door of this Íontas is made to feel important and special and everyone who works in this building strives to ensure that we have something to offer everyone.
Iontas Centre
Conabury
Castleblayney
Co. Monaghan
Tel: 042 9753400 Email: info@iontascastleblayney.ie
Muckno Adventure
Muckno Adventure caters for groups, school tours, private parties, adults and children. They offer half day or full day activities. Prices start from €24 for half day and from €30 for a full day activities depending on group numbers and activities. Here are some of the land and water activities they offer; water slide, canadian canoeing, kayaking, jetty jumping, inflatable water park, raft building & race, banana boating, army obstacle course, archery, orienteering, forest games, team building challenges and fishing.
Lough Muckno Park,
Castleblayney
Co. Monaghan
Tel: +353 87 817 5520
Website: www.mucknoadventure.com
Monaghan County Museum

1-2 Hill Street, Monaghan Town, Co Monaghan
Monaghan County Museum was established by Monaghan County Council in 1974. Its brief is to provide an education and leisure service for County Monaghan and to collect, preserve and display the heritage of the County.
More information on Monaghan County Museum
Lough Muckno Leisure Park

Castleblayney, Co. Monaghan
A leisure park boasting many amenities.
More information on Lough Muckno Leisure Park
Garage Theatre Monaghan

St. Davenets Complex, Armagh Road, Monaghan, Co. Monaghan
More information on the Garage Theatre Monaghan
Patrick Kavanagh Rural and Literary Resource Centre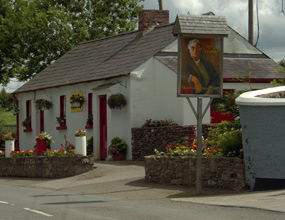 Iniskeen, Co. Monaghan
Parick Kavanagh Rural and Literary Resource Centre at Inniskeen, celebrates the life and works of the illustrious Monaghan Writer.
More information on Patrick Kavanagh Rural and Literary Resource Centre