Standard Green Fee Rates 2021/2022
1st November 2021 to 31st March 2022
| | | | | | | | |
| --- | --- | --- | --- | --- | --- | --- | --- |
|   | Monday | Tuesday | Wednesday | Thursday | Friday | Saturday | Sunday |
| Standard Visitor Rate | €55 | €60 | €60 | €60 | €60 | €65 | €65 |
| Golf Ireland Visitor Rate | €35 | €35 | €35 | €35 | €40 | €40 | €40 |
1st April to 31st May 2022
| | | | | | | | |
| --- | --- | --- | --- | --- | --- | --- | --- |
|   | Monday | Tuesday | Wednesday | Thursday | Friday | Saturday | Sunday |
| Standard Visitor Rate | €65 | €75 | €75 | €75 | €75 | €85 | €85 |
| Golf Ireland Visitor Rate | €45 | €45 | €45 | €45 | €55 | €55 | €55 |
1st June to 30th September 2022
| | | | | | | | |
| --- | --- | --- | --- | --- | --- | --- | --- |
|   | Monday | Tuesday | Wednesday | Thursday | Friday | Saturday | Sunday |
| Standard Visitor Rate | €70 | €80 | €80 | €80 | €80 | €90 | €90 |
| Golf Ireland Visitor Rate | €50 | €50 | €50 | €50 | €60 | €60 | €60 |
1st October to 31st October 2022
| | | | | | | | |
| --- | --- | --- | --- | --- | --- | --- | --- |
|   | Monday | Tuesday | Wednesday | Thursday | Friday | Saturday | Sunday |
| Standard Visitor Rate | €60 | €70 | €70 | €70 | €70 | €80 | €80 |
| Golf Ireland Visitor Rate | €45 | €45 | €45 | €45 | €55 | €55 | €55 |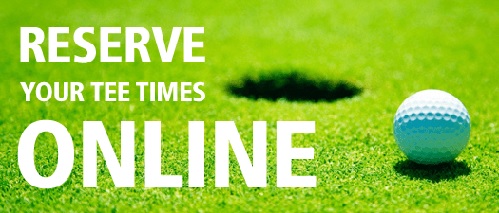 N.B.  Discount available for group of 12 or more upon contacting the office +353 42 9749485 
*A  NON-REFUNDABLE deposit of €250 is required to secure group bookings.
*Open fairways membership cards accepted – 25% of standard rate (1-4 players)
Additional Information
Buggy Hire €30 – Must be booked directly with the office.
Push Trolley Hire €3
Facilities:
    Full Clubhouse
    Pro-Shop
    Driving Range
    Putting Green
Soft spikes only/Dress code in accordance with Golf Ireland guidelines.